New World Roofing specializes in residential roofing for low slope roofing or flat roofing installation in Seattle and the surrounding areas. We have dedicated low slope crews that specialize in the installation of TPO and PVC roofing.
There are many benefits to TPO and PVC roofing. First, flat roofing is a long lasting. You can expect a solid 20 to 30 year lifespan from our flat roof installations in Seattle. Another benefit with flat roofs is they are low maintenance solution with no more coatings, sealants, dangerous installs, or rusting out drains. This is because of the design of the material giving flat roofs less seams. This lowers the possibility of leaks. Energy efficient, safe to install, and clean, TPO and PVC are the low slope roofing solution of today and the future.
A flat roof is both durable and flexible. It can be installed on sheds, roof top decks, homes, garages, and large industrial and commercial buildings. Our Seattle commercial and residential flat roofing systems include single-membrane systems such as TPO (thermo-polyolefin) or PVC roofing as well as standing seam metal roofs. These are all great choices for a flat roof system.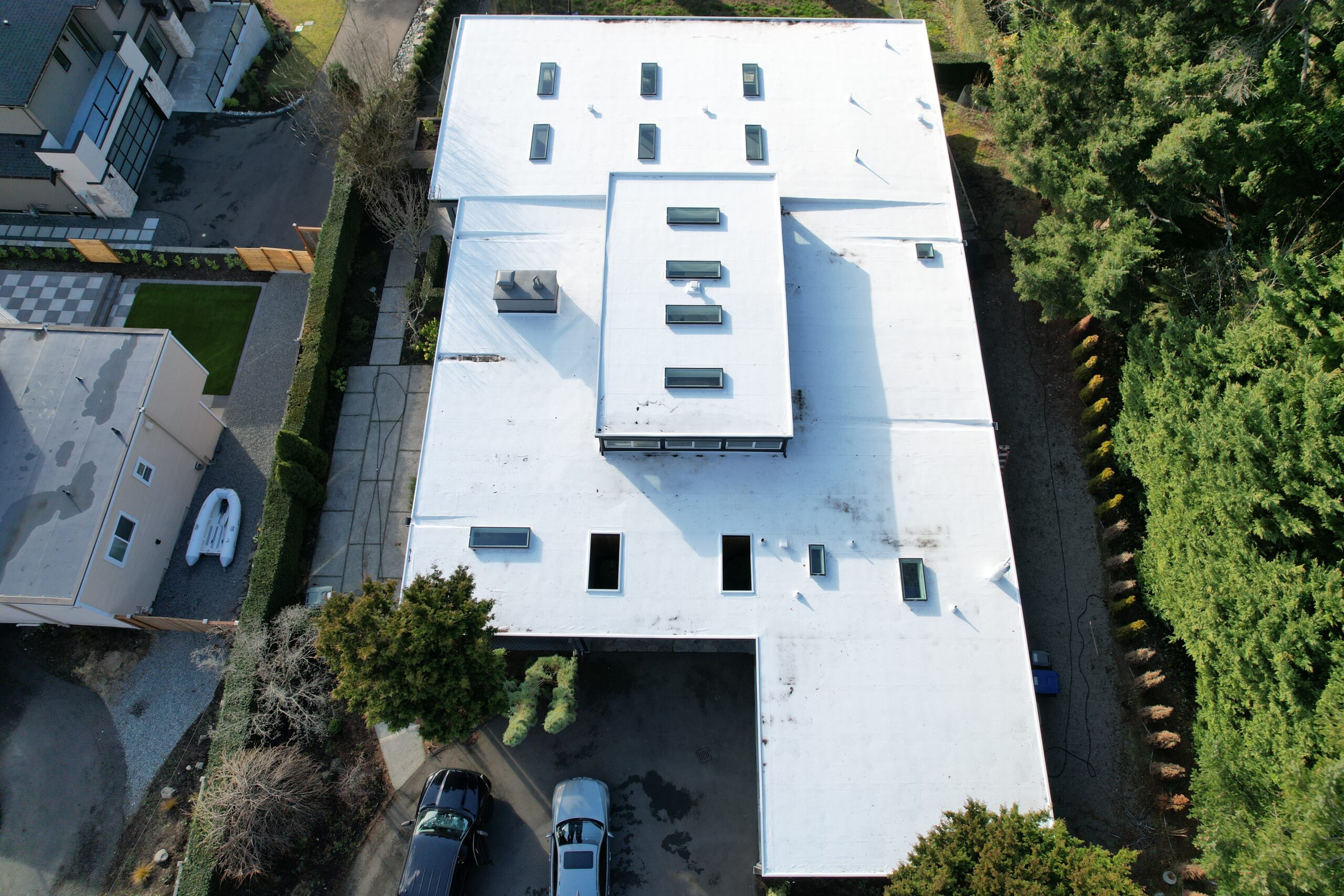 Benefits of TPO Flat Roofing
• Highly reflective
• Superb UV resistance
• Includes a full line of black and white accessories
• Complete line of heat-weldable prefabricated accessories
• Available with pre-applied seam tape to ensure uniform adhesive and thickness
Benefits of PVC Flat Roofing
• Easy installation and maintenance
• Easy to repair
• Highly reflective for cool building environments
• Resistant to chemicals, animal fats and many kinds of fuels
• Resistant to long-term UV and ozone exposure
Call us today or Send a message for your free estimate on a TPO or PVC Flat Roof in the Seattle area. We are the best Flat Roofing Seattle Roofers in the Puget Sound!