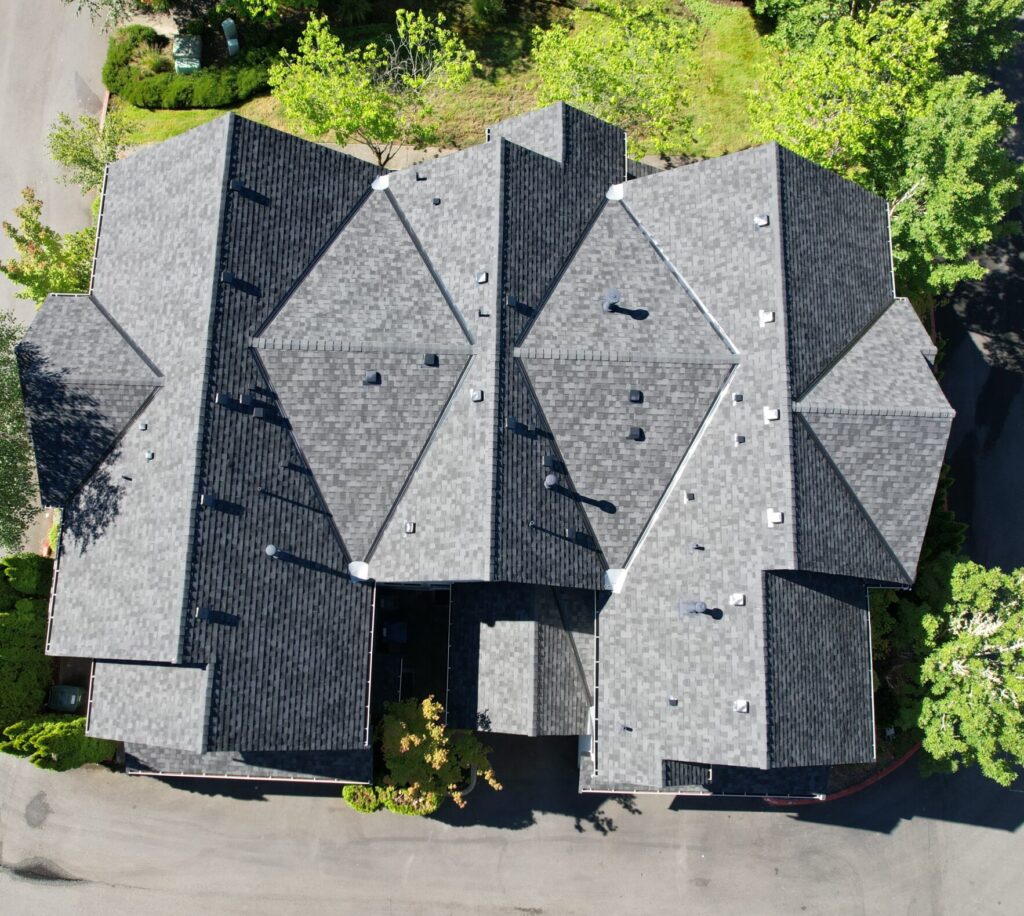 Composite roofing is the most popular option for most residential roofing customers for several reasons. As a result, composition shingle roofs make up the largest section of the residential roofing Seattle roofing market.
The first reason is shingle roofs are versatile and can be installed on various pitches and roof layouts. Second, shingle roofs are and low maintenance, long lasting with little upkeep needed. This is because our composite roofing is made from a combination of asphalt and fiberglass mat with a granulated ceramic coating applied to the top, adding UV protection as well.
With all the rain in Seattle, we use composite shingles resistant to mold and algae. In addition, our shingles do not split, crack or warp, they are fire resistant, and environmentally friendly. We take old shingles that would normally end up in the landfill and send to the recyclers to be ground up and use them in asphalt for new roads.
Composite Roofing
Benefits
• Energy Efficient Roof
• Long Term Sustainability Roof
• 30 to 50 Year Roof Life Expectancy
• Algae, Fire, and Wind Resistant
• Wide Variety of Beautiful Roof Styles
• Big Selection of Shingle Products
• Customizable Roofing as Needed
• Made of 30-60% Recycled Material
• 100% Recyclable
• Comprehensive and Transferable Warranties
Call us today or Send a message for your free estimate on a composite shingle or asphalt shingle roof in the Seattle area. We are the best Composite Shingle Seattle
Roofers in the Puget Sound!