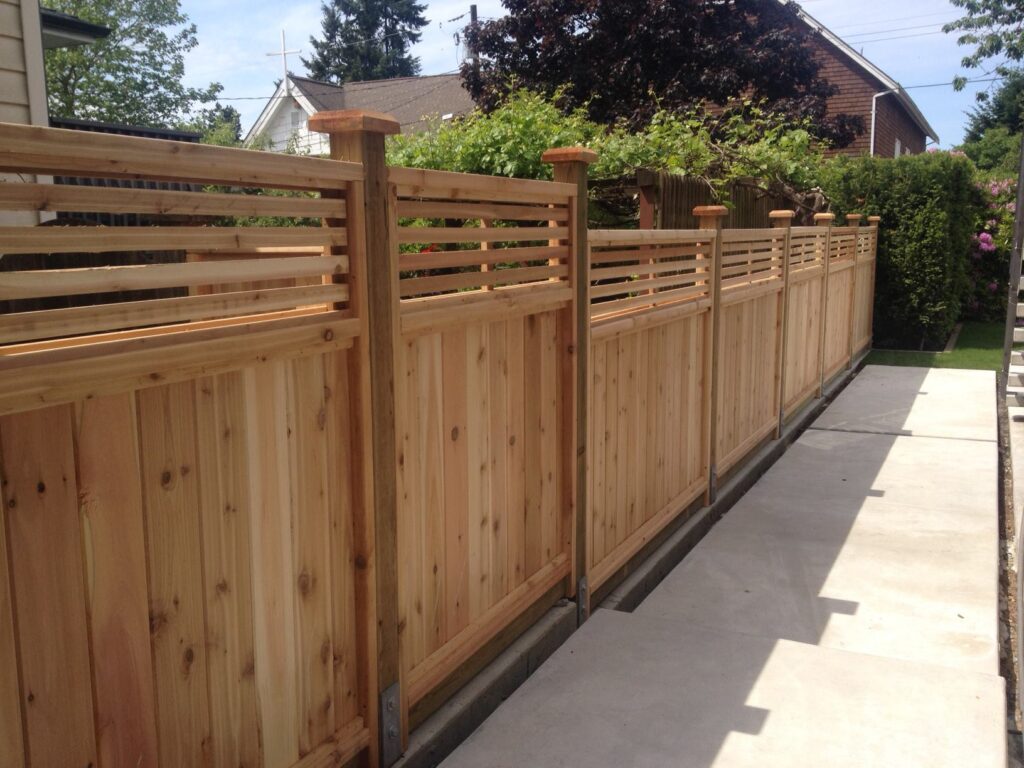 CEDAR WOOD FENCES ARE THE PERFECT MIX OF STYLE AND FUNCTIONALITY WHEN IT COMES TO FENCING OPTIONS IN WASHINGTON STATE.
Cedar is recognizable due to its reddish color, white accents, and beautiful grain pattern. It is a warm and rich-looking wood. Cedar Wood Fences create a beautiful, private sanctuary for your family while keeping the wildlife out and your children and pets safe. Cedar Wood Fences are our first choice of fences for their durability, longevity and beauty.
WE OFFER A WIDE RANGE OF CEDAR WOOD FENCE INSTALLATION OPTIONS FROM CLASSIC TO MODERN. OUR EXPERT TECHNICIANS WILL WORK WITH YOU SELECT A FENCE THAT WILL WORK BEST FOR YOUR NEEDS.
WHY CHOOSE CEDAR WOOD FENCE?
TOUGH AND WEATHER RESISTANT
Cedar is able to withstand outdoor elements better without being pressure treated. It has a low risk of warping and shrinking. With proper care and minimal maintenance, you Cedar Wood Fence can last up to 25 years.
ECO-FRIENDLY AND LONG LASTING
Since Cedar is a strong and durable wood, it does not need chemical treatments to be used for fences. Which means you never have to worry about chemicals seeping into your immediate environment.
Annual pressure washing and / or cleaning with a soap and water solution is all that is needed to keep your Cedar Wood Fence looking happy and healthy.
ADDS BEAUTY TO YOUR OUTDOORS
The warm red color and natural beauty of Cedar Wood blends right into the outdoor environment of your home and creates a private space that is one with nature.