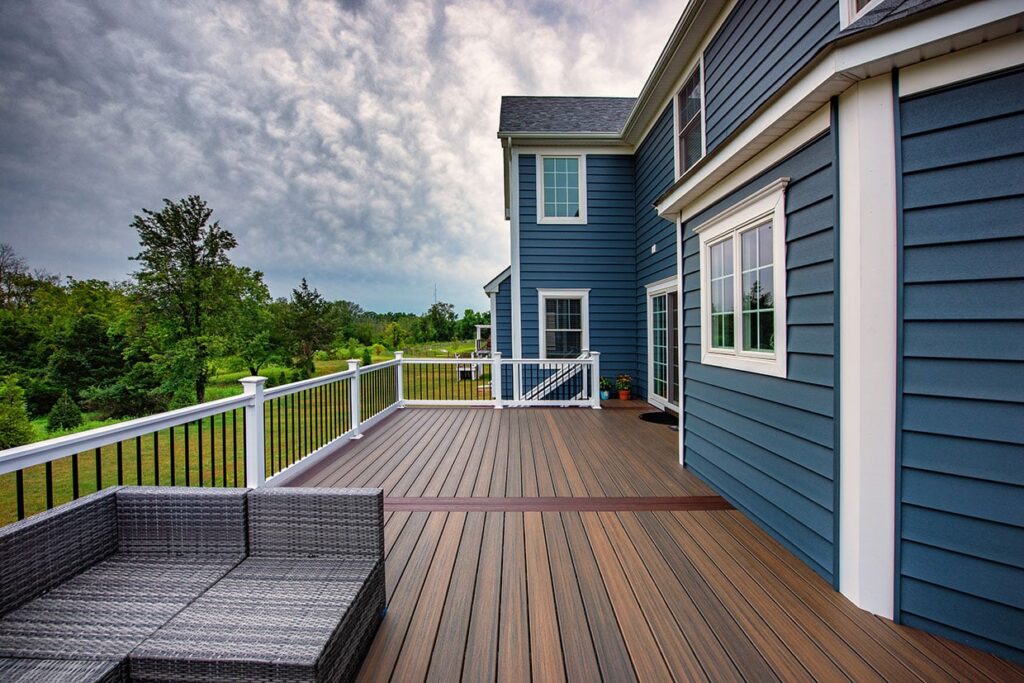 Your deck is more than just an outdoor addition. It is an investment in the property value and beauty of your home. Your deck is a place to enjoy the outdoors, get together with loved ones and create memories.
We are the leading deck builders in Seattle Area.

Whether you want to build a new custom deck of your own choice or resurface an old deck, we've got you covered. The New World Builders team will offer you sound, professional advice, and innovative design ideas to fit your vision. Our process includes three simple steps – Initial Consultation, Design, and Installation.
When you contact New World Builders, you are contacting the best. Whether you want to build a custom deck or resurface a old one, we've got you covered. New World Builders team will provide you with sound, expert advice and innovative design ideas for any application. Our talented team of design professionals will schedule an in-person appointment with you to take space measurements, offer design advice and get a general feel for your project vision, with one of our design consultation packages.
When it comes to designing your outdoor space, you want to have the best mixture of function and style. We will incorporate the right materials and layout options to make sure that the design suits your lifestyle and budget. From low maintenance composites to stunning wood, we expertly guide you to find the right combination of products for your project. We will tie all the elements together to show you exactly how the finished product will look and present it to you with our proposal.
Once you've received your personalized design and picked out the ideal materials, now it's time to get to work on the install! We employ the best deck builders in the business, and with years of experience to rely on, we truly make it our goal to transform your yard into the landscape of your dreams. Our decks are distinctively designed for each home and meticulously crafted for outstanding aesthetic and functionality. We construct our decks out of superior materials, including composite, PVC and wood.