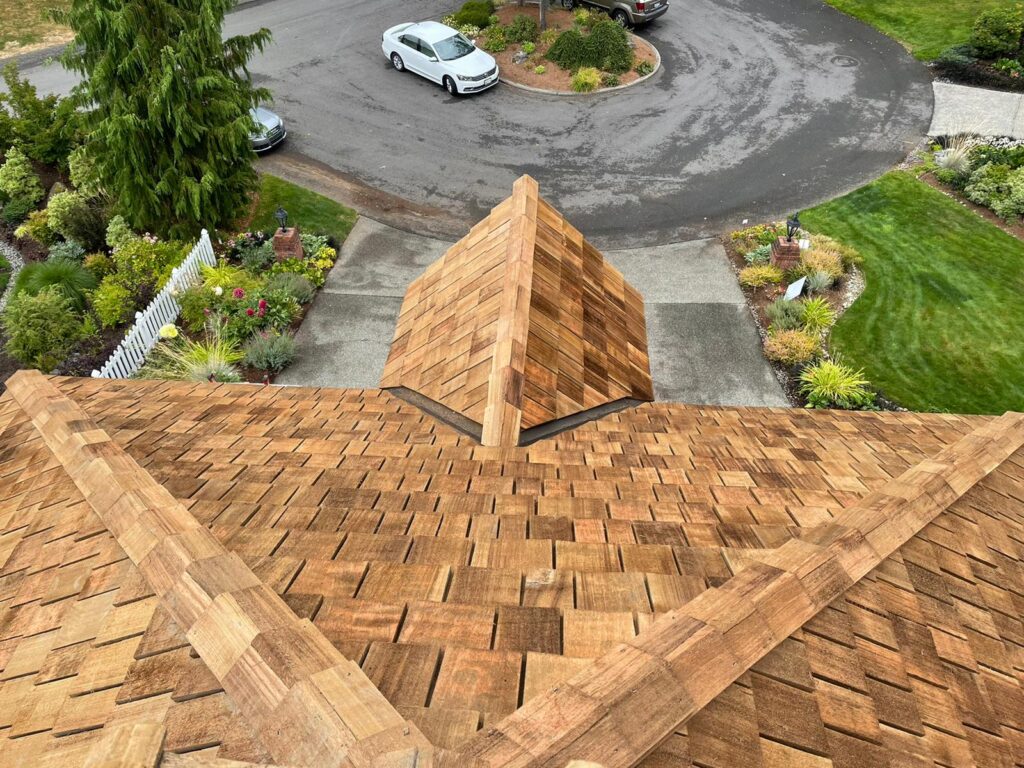 Possibly the quintessential Pacific Northwest look, natural cedar shake roofing is a beautiful residential roofing option and offers many benefits. This beauty of cedar shake shingles provides homeowners with a handcrafted appearance that enhances their home.

The roof quality of a cedar shake roof installation is determined by how well it is installed, the thickness of the shake shingle, and slope of the roof. New World Roofing offers high quality cedar shake roofing in the Seattle area and we install
our roofs with the very best methods. When cedar shake roofs are installed correctly and properly maintained, they are a long lasting roof option with an expected 30 years lifetime on the roof. This long lifetime is attributed to the fact that natural cedar shakes roofing is resistant to rot, insect attack and decay, and contains tannic acid, a natural preservative
Cedar Shake Roofing Benefits
• Beautiful natural quintessential Pacific
• Northwest look
• Expected 30 years lifetime
• Natural Resistant to rot, insect attack and decay
• Locally sourced
• Environmentally Friendly
Cedar shake roofs are known for their longevity, energy efficiency and strength. Call us today or send us a message for your free estimate on a cedar shake roofing in the Seattle area. We are the best Cedar Shake Seattle Roofers in the Puget Sound!